Let me first begin my rant by stating how this has been the absolute worst sports month for me...
Where do we begin... Syracuse loses to Butler in the Sweet 16, screwing Jimmy B out of his fourth final four and then Butler blows it to DUKE... UGHHHHHHHHH I LOATHE DUKE basketball. Now I have to deal with all the dukies and their new bandwagon fans. Gross.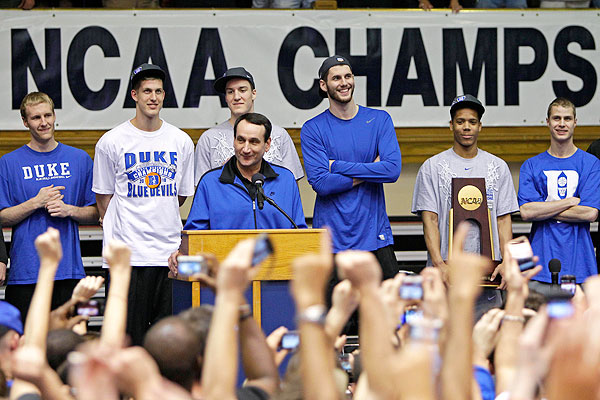 Oh Donovan... I am a life-long Philadelphia Eagles fan and Syracuse Orangemen fan as well. McNabb going to Philly was A DREAM... and a dream it was... never did I realize my boy Big D holding the lombardi trophy in Philly... Screw you the city of Philadelphia and your backwards management for making the team worse off... ESPECIALLY after we FINALLY put top talent around him... Ugh.... Welp, the Kevin Kolb era is in... and boy is that fella COUNTRY...
Jimmy B gets coach of the year. Love you JB.... Can't wait for next season already!
http://sports.espn.go.com/ncb/news/story?id=5060137
This one goes out to my boy Canada... Roy Halladay was lights out in his opening day debut with Red Pinstripes... Finally the man has a chance to succeed in a division where his talent is not buried by the Superior Yankees. The man also will have the most run support of his entire career... My prediction? Doc wins 30 in the city of brotherly love.